Jade Residence is a modern attractively designed three flooring building. It is incorporating the most highly crafted materials in order to ensure a warm, comfort, functional and stylish living.
With only Five 2 bedroom, Two 1 bedroom and One 3 bedroom spacious apartments, Jade Residence, will be an excellent residential solution. This imposing building is located in one of the most famous central district of Limassol and it is surrounded by public and private schools, shops, banks, clinics, cafes and restaurants, with quick and easy access to the beach.
We consider that 1 bedroom apartment with a total size of 52m² covered space, 2 bedroom apartment with a total size of 90m² covered space and the 3 bedroom apartment with a total size of 143m² covered space and a specious roof garden, will offer to the residents a sufficient room for a comfortable and pleasant living. All kitchens are ergonomically designed in order to offer the space needed for their purpose of use, fitted with various clever cupboard mechanisms.
Make Jade Residence your home, and you will discover the true meaning of beautiful and harmonious living every moment of every day.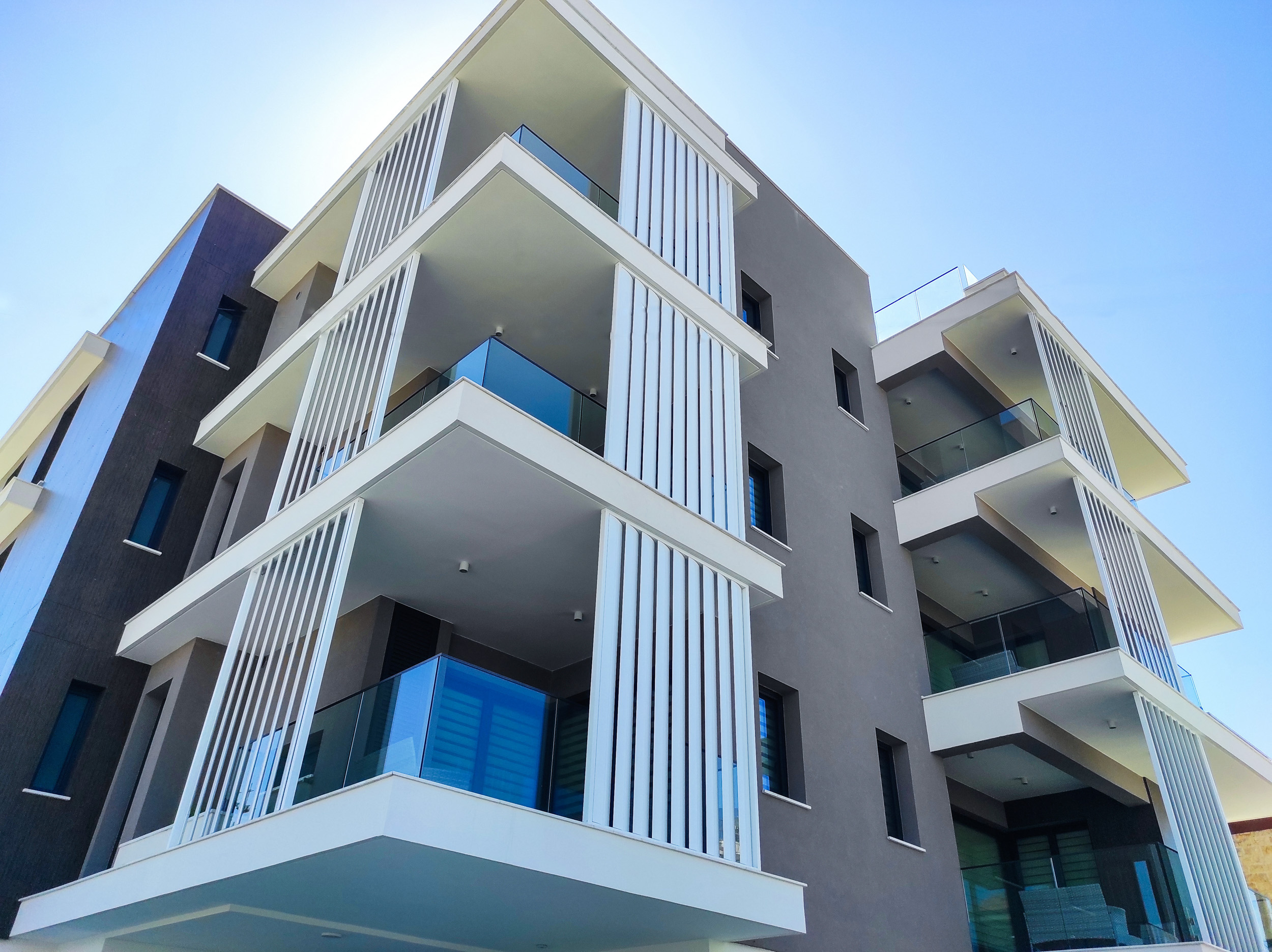 | Flat | No of bedrooms | Internal Covered area (sqm) | Covered Verandas (sqm) | Roof Garden (sqm) | Parking | Total Area (sqm) |
| --- | --- | --- | --- | --- | --- | --- |