Vasiliou Kousouli str., Limassol
A beautiful blend of comfort and modern aesthetics harmoniously coexist within this magnificent residence. A spacious 1 apartment building complex accompanied with modern design ideally built in a quiet neighborhood in Limassol. Whilst situated just a short distance away from Limassol Marina, it is in close proximity to the 'City of Dreams' Casino, the biggest casino in Europe. The complex is also near one of the biggest shopping malls in Cyprus; 'MyMall'. All amenities such as Banks, supermarkets, pharmacies, Parks and Schools, restaurants and bars, post office, gas stations as well as shops, are within close proximity of the residence. The complex is also a 45-minute drive away from both Larnaca and Pafos Airports.
The building consists of 8 spacious 2-bedroom apartments all of which are carefully designed with contemporary aesthetics and comfort for its residents. Whilst all apartments have their own private covered parking and spacious verandas, residents have the luxury of enjoying a good work out right from the comfort of their homes; through the communal Gym facilities located in the residency's basement and of course unwinding in the residence's communal rooftop pool with a breathtaking view of this amazing city.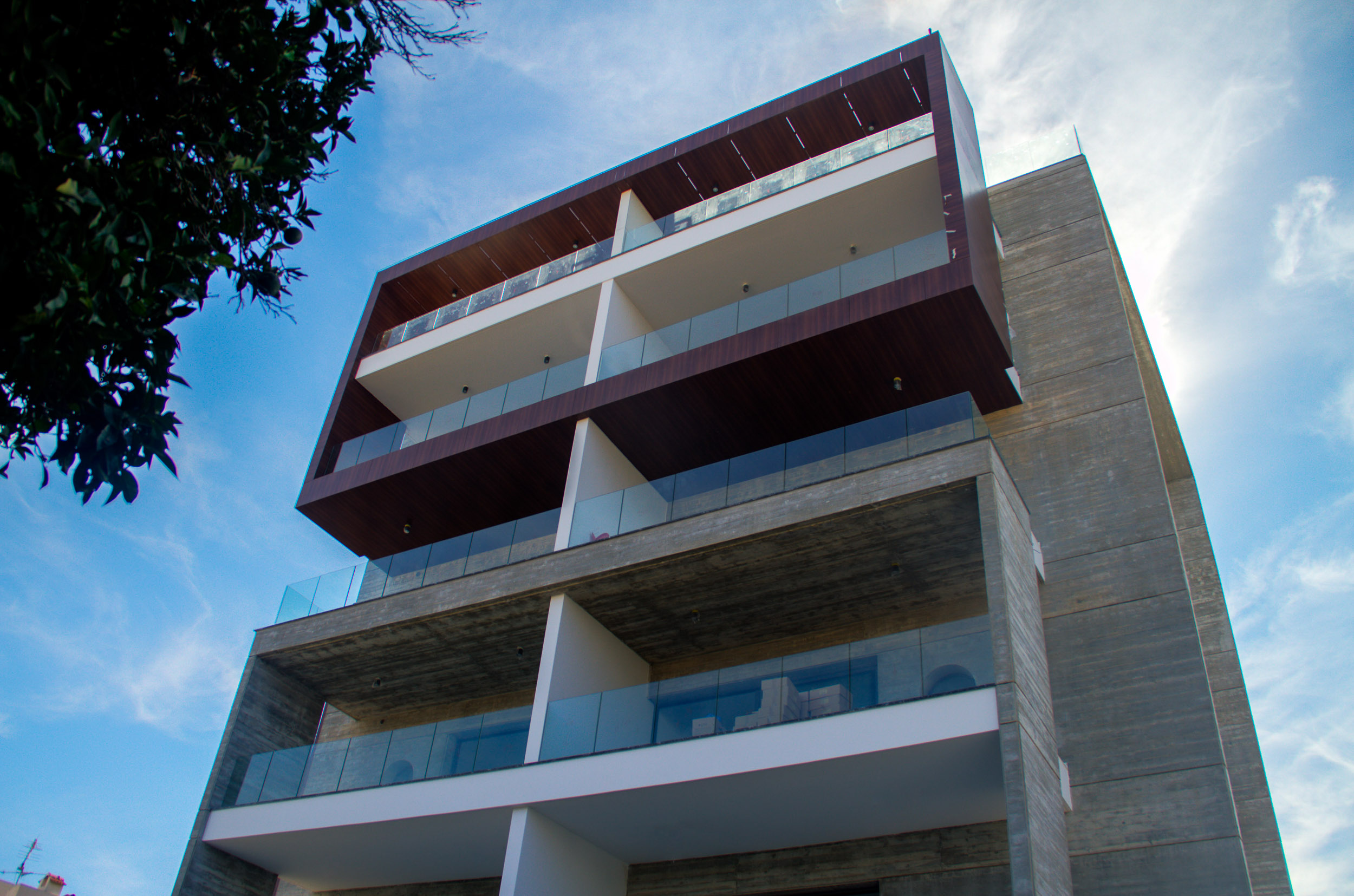 | Flat | No of bedrooms | Internal Covered area (sqm) | Covered Verandas (sqm) | Common area (sqm) | Parking | Storage room (sqm) | Total Area (sqm) |
| --- | --- | --- | --- | --- | --- | --- | --- |
| 102 | 2 | 82.36 | 22.19 | 15.46 | 1 | 7.5 | 127.51 |